Native casinos in Canada: Comprehensive review
Thousands of gamblers become more and more curious about what the tribal casinos are in Canada. While some think that these gambling platforms have long been in business, others claim that such locations have only recently emerged in Canada. Regardless of what is your knowledge in the topic, our review team finds it essential to emphasize that a total of 18 native run casinos in Canada maintain their operational capacities right now.
Initially emerged as the drivers of the local economies in the First Nation reserves, those gambling enterprises have a long and sophisticated background. If you want to get to know more about the aboriginal casinos in Canada, it might be a good idea to read on our featured recension. In the following review, we will cover everything related to the distribution of tribal gaming venues in Canada, their relation to similar enterprises in the USA, and even comparisons with the online gaming website. Stay tuned!
TOP Canadian Online Casinos
Top 1


iLucki
Top 2

CasinoDays
Bonus
100% Up To $500 + 100 Free Spins
Top 3

Casitsu
Bonus
$1000 + 50 Free Spins

Bonus
100% up to C$700 + 100 FS

Bonus
100% up to С$750 + 200 FS

Bonus
A massive $1000 Free Welcome Bonus

Bonus
100 Chances to Become a Millionaire Just for $5

Bonus

Bonus

Bonus
CAD $1500 + CAD $88 Free Play
Aboriginal casinos Canada: Historical overview

As we partially mentioned above, the history of gambling legalization within the First Nation reserves is a tricky subject matter. When it comes to literal origins, the First Nation tribes started referring to the right of operating casinos as the inherent aspect of their economic development. If you're wondering what the legal response to such an appeal was, you should pay attention to three crucial legitimate responses issued by the Canadian government.
Back in 1995, the First Nations Gaming Act was embedded in the law of the tribal reservations, which was followed by the formation of the regulatory body titled the Saskatchewan Indian Gaming Authority in 1996. Keep in mind that all those casinos were built around the principle of charity, which meant that their revenues were redistributed for the sake of communal development. The last crucial reform in the operation of the Canadian native casinos took place in 1996 when it was imposed that all the gambling enterprises would still be controlled by the provincial legislation instead of the reservation one.
At the moment of writing this article, there are currently 18 Native American casinos in Canada, which are regulated differently. For more information regarding the distribution of these gambling venues across the territory of Canada, be sure to get acquainted with the following section.
Where to find native casinos in Canada?
Although there are a total of 18 gambling venues operating within the First Nation reserves, their distribution is not equal throughout the entire territory of Canada. For that reason, our review team will now shed light on the main provinces where gamblers can easily find the native gambling venues. Yes, let us refute one of the most widespread myths, there are no native casinos Quebec. Take a look at the top three alternatives.
Native casinos in Ontario

There are a total of three native gambling enterprises in the province of Ontario, including:
Casino Rama
Great Blue Heron Casino
Golden Eagle Charitable Casino
Gaming Centre
The first venue deserves the most attention since Casino Rama is the only fully commercial gambling enterprise in Ontario's First Nation reserves, which opened back in 1996. The Great Blue Heron Casino, for instance, has a slightly different approach to capitalization since it redistributes revenues to numerous stakeholders, including the charity organizations, based on the contractual agreements.
Native casinos in Saskatchewan
Here the numbers are growing since Saskatchewan is the province that hosts a total of 7 native venues. Most of the venues opened their activities in 1996, whereas an honorable mention is the Gold Horse Casino, which started its operation in 2018. Saskatchewan is a shiny location for enjoying all those infinite slot machines and table games in one of numerous First Nation gambling venues.
Native casinos in Manitoba
Manitoba is another fabulous location to enjoy gambling sessions in the First Nation reserves. Although there are only two actively operating venues:
South Beach Casino
Aseneskak Casino
These enterprises started their operational activities in 2005 and 2002, respectively, eventually giving rise to the tribal venues in Manitoba.
Native casinos in the USA and Canada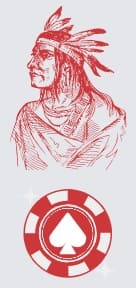 Some of you might question what a real difference between the casinos run by Indian tribes in the USA and the ones operating in Canada is. Although they share dozens of similarities, such as the support of local communities through the means of employment and capitalization and the complicated structure of contractual agreements, the distinctions between the countries are more prominent.
While only 18 First Nation enterprises operate in Canada, approximately 500 Indian run casinos are active in the United States. While a uniquely created regulatory body monitors and tracks the tribal gaming activities in the USA, the legislations of the Canadian provinces are in control in Canada. This specific factor has led to the consequences in the form of the more prominent aboriginal casinos in the US, which seem to be superior in comparison with the Canadian ones, both quantitatively and qualitatively.
Possible alternatives to the Indian run casinos in Canada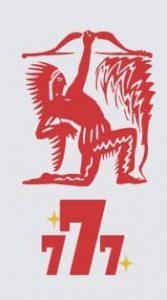 Let's be honest; all those Native Americans casinos are still the venue-based ones. That ultimately means that you'd have to take long rides straight to the heart of the First Nation reserves to enjoy your preferred gambling activities. It would be dubious about rejecting or denying the fact that our world is digitalizing, whereas the same patterns and changes apply to casinos.
As a result of those changes, online gambling websites in Canada gained outstanding popularity, whereas such platforms as:
Captain Cooks
Yukon Gold
Grand Mondial
Spin Casino
Slot Wolf
All of the online gambling options offer outstanding flexibility in terms of playing on the go from literally any place in the world with a stable Internet connection and a charged device. Speaking of the available games, we should also emphasize that dozens of titles are available, including the infamous slot machines, table games, and Video Poker amusements.
Although the largest tribal casinos can offer outstanding brick and mortar gaming experiences, it is entirely possible to enjoy the same emotions just by trying live dealer gaming modes. You should also know that most of those gambling websites also offer perfectly configured and responsive mobile gameplay variations, which make online websites to be superior in comparison with any brick and mortar venue. Before making your final choice regarding the gaming platform, don't forget to consider our comparative review, as follows.
Native owned casinos vs. online gambling websites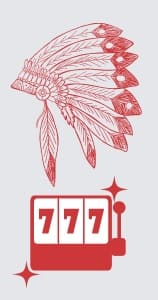 Alright, it's just the right time to review a heads-up between the online gaming sites and the native casinos Canada. You should be aware that most native owned casino venues actually benefit to the local communities, both in terms of employment and socio-economic development. By taking roads to those places, gamblers would also enjoy the brick and mortar experience, which can be extremely entertaining for some categories of players.
When it comes to online gambling sites, they seem to be more comfortable to access, especially considering the need to have an Internet connection and a charged device, including a mobile one. Another important consideration in favor of online gaming sites is a vast portfolio of gaming options, which is only expanding.
Thanks to the support of software supplied by numerous software providers, online casinos can even be more diverse in terms of actual gameplay options. The merits and flaws exist in both the variations of the actual gambling process. That means that you should think twice before making your final choice concerning a preferred gambling enterprise, which can be either online or the native-owned one.
FAQ
💥 What are First Nation casinos in Canada?

First Nation venues are gambling enterprises, which are owned by aboriginal populations of Canada. They have the right to open enterprises as well as collecting the revenues on the local level.
💥 Where can I find First Nation venues in Canada?

There are a total of 18 First Nation venues in Canada, which are located in Ontario, British Columbia, Saskatchewan, and Manitoba.
💥 What are the Native Clubhouses?

Native clubhouses are oriental-themed gambling venues, which incorporate diverse gaming, accommodation, and other facilities in one place.
💥 Are US-based tribal casinos any different?

The US-based aboriginal venues are usually bigger, better developed, and higher in quantity, which makes them seem superior in comparison with the Canadian ones.
💥 By what law are aboriginal casinos regulated?

Each specific Native-owned enterprise is regulated by the law of the province where it is located.