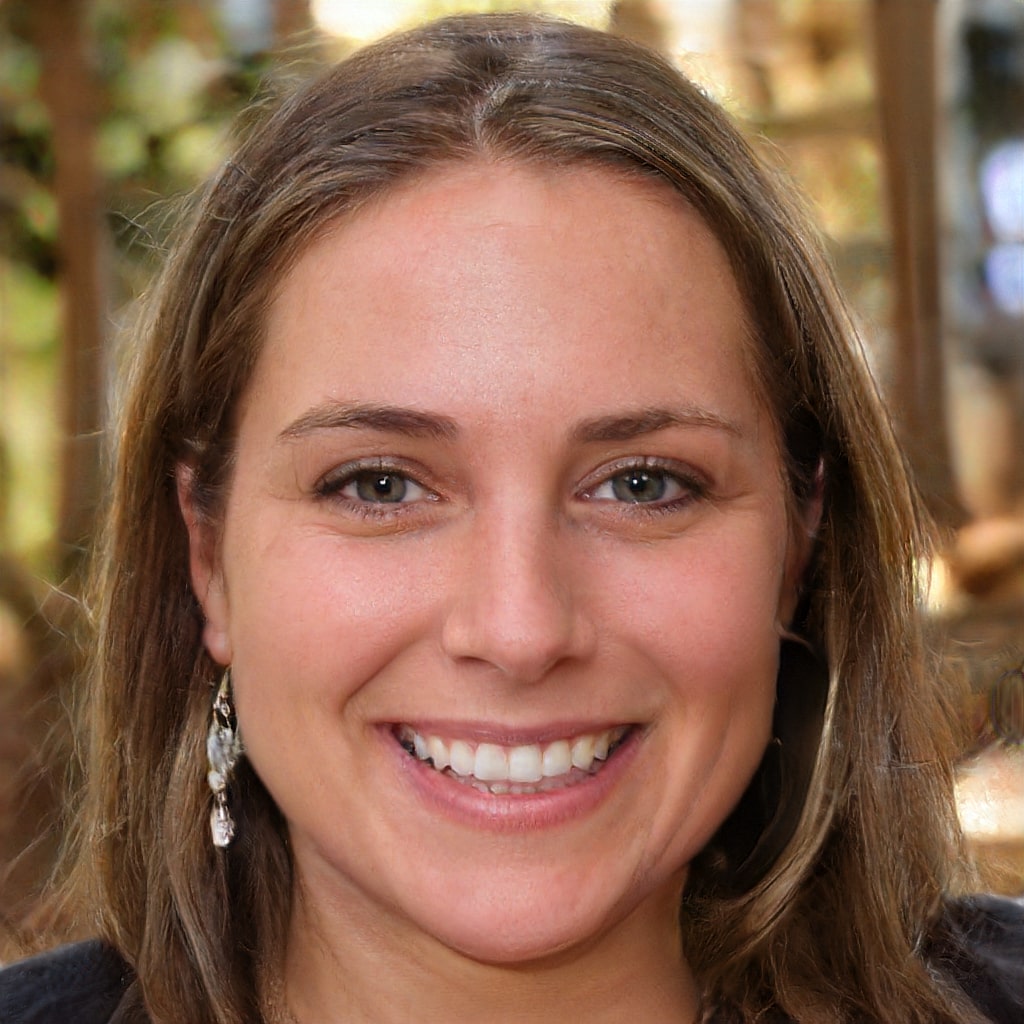 Diana Rose is a Canadian entrepreneur and the founder of CasinosApproved. She was born in Vancouver, Canada, on the 12th of April 1989. She's also a passionate gaming enthusiast who was one of the first to notice the struggles that Canadian iGaming players faced in finding the best online casinos to play at. She decided to embark on a quest with a group of friends and fellow enthusiasts to deliver only verified and accurate information about legit and approved casinos that accept Canadian players. So, she founded the brand with one goal – to give Canadian players an ultimate guide on the best casino sites to play at.
Email: [email protected]
Early Life
Ever since her childhood days, Diana was certain that her goal was to master a specific part of the industry and become one of the best managers out there. She studied at Vancouver Community College, which helped her pursue her passion. This will crystallize in being the owner of a successful online casino review business after realizing how much she also enjoyed slots and live casino games besides her entrepreneurship interests. So, she made a perfect blend of the two of the things she was most passionate about. This also led to her figuring out the exact entrepreneurship method she was willing to use, and that's providing quality over quantity and focusing on being the one-stop place for all the interested players.
The Beginning
It all started one day when she wanted to browse the list of new online casinos, but the legal restrictions in Canada were pretty serious. So, it was difficult to find sites that allow Canadian players and seem legit at the same time, especially with her profound taste in online slots and casino games. This gave her the best idea she could have – to create a source of all the verifiable information for Canadian punters about the best new and existing sites. She needed a platform and quickly realized that she couldn't manage it all by herself due to so many newly emerging sites that needed to be reviewed by the day. That's why she decided to add a few trusted individuals into the process and introduce some of her friends that also happened to be dedicated casino enthusiasts, and that's how CasinosApproved was born. The mission of CasinosApproved is to give players an unbiased perspective on the best Canadian casinos, and the brand's values and review methods collide with this way of thinking.
Slots Are Her Passion
Perhaps the thing that makes players follow Diana's lead is her passion for casino games and not just making the brand out of her company. Her favorite iGaming options include online slots, especially progressive jackpot games, and she uses her experience playing these games to implement casino review strategies and pieces of advice for players. She goes by her motto – "to do business in a niche, you should be a part of it", and that directly relates to her trying out new games regularly and checking new casino sites through real money play and in-depth evaluation. She also happened to stumble upon a few shady sites during her question through the best Canadian casinos, so she vouched never to let CasinosApproved readers suffer by joining these shady sites.
Strength of Casinos Approved
Diana finds that the biggest strength of the CasinosApproved brand is in the team behind the site and all the reviews. Not only do their team-building practices help form a deeper bond for a more successful work ethic, but it also helps that they are all friends and casino experts alike. This gave birth to several in-house practices of the brand, as every team member is in charge of keeping track of specific changes in the iGaming industry and implementing these changes into the reviews. The team has an expert in every niche out there, including slots, live casino games, table games, and the newly emerged, provably fair games. So, it makes it easier for the team to share the knowledge and expertise of each team member in making well-rounded casino reviews, and Diana oversees the complete process and packs it all up with her impressive knowledge of management practices.
We Made A Wave
That's why CasinosApproved, with Diana's lead, managed to create a wave of change in the way that Canadian slot lovers and casino enthusiasts look at things in the industry. The site is now able to give players extensive guides with educational purposes as to how to find reliable and trusted casinos, the best games to play, and ways of maximizing their profit. Diana finds that the biggest confirmation of the team's success is in the testimonies of players that benefited from these reviews and went a long way from knowing almost nothing about online gaming to becoming genuine iGaming experts that approach the games in a strategic way and use the pieces of advice from CasinosApproved to pick the best sites in the game.
Her Own Fight
Still, before all this happened, Diana had to face significant issues of succeeding in an industry where mostly male entrepreneurs dominated the field. This makes her success that much bigger, and she managed to achieve it all with her passion for the game and experience of spending years of research to give players all the right pieces of advice that they need. She wanted to eliminate the chance of players using VPNs to access shady sites that then may block and restrict the player withdrawals, and that's just one of the anecdotes as to how Diana helped improve the iGaming scene in Canada as a whole.
Her Ultimate Pride
Ultimately, Diana Rose managed to generate significant influence on the whole industry, and she prides herself on being able to educate so many players on online gambling practices. These days she can enjoy her success along with other team members of CasinosApproved as she succeeded in blending her personal interests with her expertise. With sites like CasinosApproved managed by motivated and driven managers like Diana, the future of Canadian online players is in safe hands.