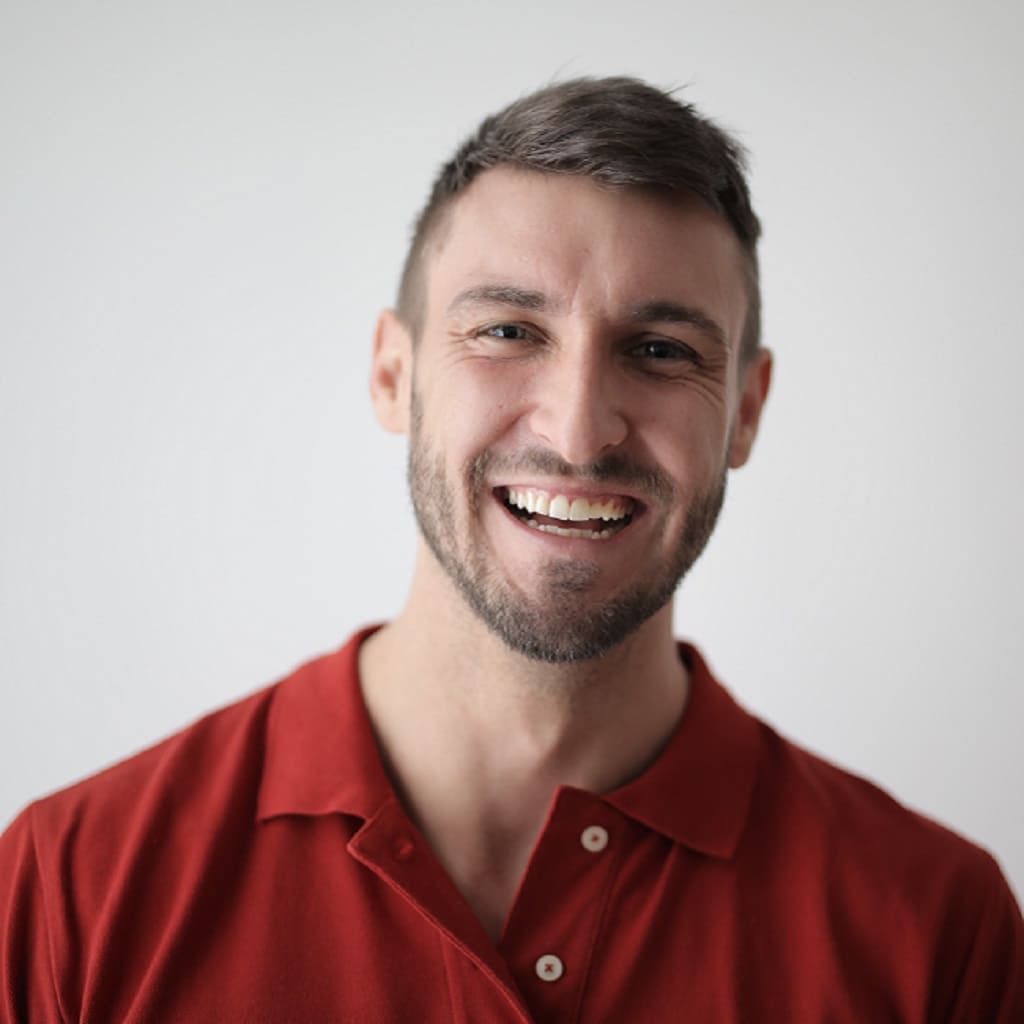 David Barker was born on the 15th of July 1987 in Ontario, Canada. Today he is our chief content maker here at Casinos Approved, and that's for a good reason. After years of working for the biggest companies in the iGaming world, he decided to join our team and share his experience with our readers. Due to his extensive knowledge of the inner workings of casino sites, his reputation as a casino review expert has skyrocketed; that's why our readers can get first-hand insight into operator sites, games, and bonuses.
Email: [email protected] 
Early Life
His early interest in math and analytics started in his birth town Ontario where he also studied statistics at Trent University. He quickly realized that he could use this to his advantage when placing real money bets, and that's how his passion for gaming started. After graduating, he turned to gambling strategies that involved math and analytics even more, and that's something he also recommends to his readers.
First Encounter With Gambling
His first take on online gambling involved using a mathematical approach combined with strategies like Martingale and Fibonacci sequence when experimenting with betting odds. He managed to get some initial bankroll boosts, and his passion was born. He moved on to try using similar methods in online casino games, including slots and roulette. He quickly realized that his knowledge and expertise could be used to innovate the industry, and seemingly others thought so, too, since he got hired to work for major gambling companies. This new position enabled him to help produce casino software and leave an impact on the industry. Once his appetites were satisfied, he wanted to use all this experience to help fellow players.
Beginning With Casinos Approved
He couldn't have thought of a better way to do so than by joining our team and becoming our leading casino review expert. All that knowledge of how online casino software and sites work could now come in handy for the benefit of CasinosApproved readers. David started working with us in 2018. His approach is pretty simple, as he provides an unbiased perspective of the real money play on each site from a player's angle. He's always up to giving players his unique insight into which games to play and how to play them. The results were amazing for both sides as player testimonies vouch for his success in helping players, and we got a few loyal readers thanks to that.
Sports Betting Passion
His main interest in sports betting started even before his work in the iGaming industry. So, you could say that it was his first passion in the online gaming world, and he often uses it when reviewing different casinos. If you are a Canadian player looking to combine the best of both worlds in casino games and betting, David can always recommend a site or two. He perfected different betting strategies, which he often benefited from, like chasing after nearly double-up odds on the "both teams to score" wagers in the English Premium League with a Martingale strategy. Using some team statistics also helped him to generate profit with wise event selection.
His Motto
David's motto is "only trust the facts," and this is the saying he goes by both in his personal life and gambling. He believes that every player can improve the winning odds by doing thorough research on the betting event when placing sports wagers or by checking the house edge and return on casino games. This also adds up to his trustworthiness in the eyes of players that he wants to educate so much on using this approach. He naturally uses the same strategy when recommending casino games and reviewing the best casino sites for Canadian players, which makes him one of the most reliable casino experts in the game.
Helped Thousands
Over the years, David managed to elevate the consciousness of thousands of players reading his reviews on CasinosApproved, which also provides him with personal satisfaction. We can only put some of the player's testimonies into this context by mentioning the positive regard that he got from readers that admire his work. David is always happy to assist his readers, and there wasn't a single bad report that could compromise his reputation so far. So, we guess that tells a lot about why we let him do what he does best here on our platform with a wider audience. Because of him, our site also got quite a few awards from renowned casino testing agencies as a final confirmation and approval of his work. Yet, David values the player references even more, since he helped thousands of readers get to the profit land with his dedicated and proven approach.
Thank You David
We are happy to have him on board since his strategic approach as a casino analyst collides perfectly with the rest of our team, that look at the games in a different way, so we can provide both sides of the coin to every reader. One thing is for sure – David's influence on the iGaming scene can't be measured by hours spent researching or even his earnings, but rather by the mark he left on various players by helping them achieve better results with fact-oriented ways of betting.